Blog Property Market Updates • 1 June 2020 •
May Property Market Update
As a reward for our nation's diligent response to COVID-19, May saw pandemic restrictions ease making it possible to begin re-opening our economy.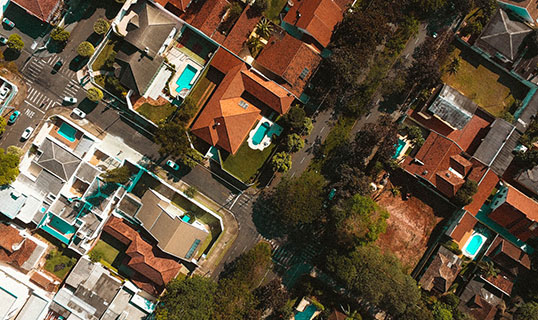 Our real estate portals have reported that buyer search activity is 36% higher than this time last year, which is up 62% since late March when COVID-19 first impacted the market. This is great news for our buyMyplace community, as there tends to be a positive correlation between search activity and the volume of market transactions.
What's more, there are reportedly 65% fewer homes on the market than there were this time last year. With high levels of demand from buyers outweighing low listing volumes, it is favourable for vendors to sell at this time while market competition is at bay.
Housing value drop my be milder than expected
Nationally, the market experienced a small decline of -0.4% in housing values this May. Combined capital cities saw a reduction of -0.5%, while combined regional markets showed greater resilience. However, given the ramifications of COVID-19 on our economy as a whole, a mere overall price drop of -0.4% may indicate that the impact on Australian housing values will be milder than expected.
In other news, national preliminary auction results returned a 66% clearance rate in the last week of May. While the number of auctions taking place remains relatively low, there has been a significant reduction in the number of auctions being withdrawn since restrictive policies began to lift. As the economy gradually re-opens, this trend is expected to continue.
Buyer confidence is returning
Our real estate portals have noted that confidence in the real estate market is making a positive comeback. This turnaround is mainly due to a low volume of COVID-19 cases, well-structured government stimulus, record-low interest rates and the progressive re-opening of our economy.
May's market sales activity increased by 18.5% from last month, demonstrating there is pent-up demand from buyers. Serious buyers are the ones who are active at the moment – especially savvy property investors and people with job security.
While buyer activity has increased significantly, the number of properties listed for sale has remained relatively low. Limited stock of houses on the market has created high competition amongst buyers, which is tipping the demand-supply balance in favour of vendors.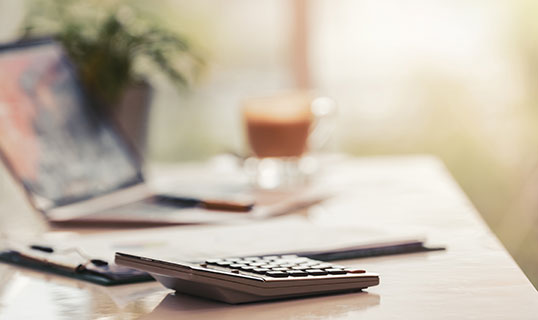 Present your home well now more than ever
Australians have strong, emotional connections to real estate. They view their properties as a home rather than an asset and the coronavirus pandemic has intensified this sentiment.
Buyers are now spending more time considering what sort of home they want to live in. Importance is being placed on property features and attributes such as location, home office space, proximity to green spaces, and entertainment amenities. When showcasing your home for sale, keep buyers' desires in mind. For example, if you have a three-bedroom house, consider displaying one room as a home office space. Simple adjustments like this can make all the difference to your sale.
If your home has been on the market during the pandemic, we recommend investing in refreshing your listing to ensure your home stands out to buyers.
Professional photos are an effective way to enhance buyers' first impression of your home and convince them to click on your listing to find out more.
Large, photographic signboards demand attention from passing traffic. They are your 24/7 salesman, who lets everyone know your house is ready to be sold.
Property Listing Upgrades allow you to maximise your advertising exposure by boosting your listing's rank in search results. Better yet, they enhance your listing's visibility with photo carousel functionality and larger ad sizes.
Wrapping it up
As seen through May's market activity results, real estate is more stable than other parts of the economy during a downturn (shares, for example). The more our economy re-opens, the better the housing market will recover. As such, winter may not be the quiet season we're familiar with since stable buyers are actively on the hunt for property. Now is an excellent time to put your property on the market – before Spring when it may be flooded with increased competition.
To learn more about selling privately, call us on 1300 289 697. They are best placed to answer your questions and help determine if selling privately is right for you.
References
Fono, C. (2020, June 1). Auction Clearance Rates Continue To Strengthen, But Activity Remains Substantially Below Average. Retrieved June 1, 2020, from https://www.corelogic.com.au/news/auction-clearance-rates-continue-strengthen-activity-remains-substantially-below-average
Foster, S. (2020, May 23). Buyer surge outstripping homes coming up for sale. Retrieved June 1, 2020, from https://www.realestate.com.au/news/buyer-surge-outstripping-homes-coming-up-for-sale/
Harling, J. (2020, June 1). Housing Values Edge Lower In May, While Transaction Activity Partially Recovers From A Sharp Drop In April. Retrieved June 1, 2020, from https://www.corelogic.com.au/news/housing-values-edge-lower-may-while-transaction-activity-partially-recovers-sharp-drop-april
MacSmith, J. (2020, May 27). End of COVID-19 epidemic in traditional real estate selling season of spring is set to boost market. Retrieved June 1, 2020, from https://www.realestate.com.au/news/end-of-covid19-epidemic-in-traditional-real-estate-selling-season-of-spring-is-set-to-boost-market/
MacSmith, J. (2020, May 27). End of COVID-19 epidemic in traditional real estate selling season of spring is set to boost market. Retrieved June 1, 2020, from https://www.realestate.com.au/news/end-of-covid19-epidemic-in-traditional-real-estate-selling-season-of-spring-is-set-to-boost-market/
Tilley, E. (2020, May 17). Pent-up buyer demand drives speedy sales as agents urge home sellers to list now. Retrieved June 1, 2020, from https://www.realestate.com.au/news/pentup-buyer-demand-drives-speedy-sales-as-agents-urge-home-sellers-to-list-now/