Selling Privately: Explained •
No Property Agent? No Problem
You may think you need an agent to sell your property, but you have the power to do it all on your own with a few basic skills.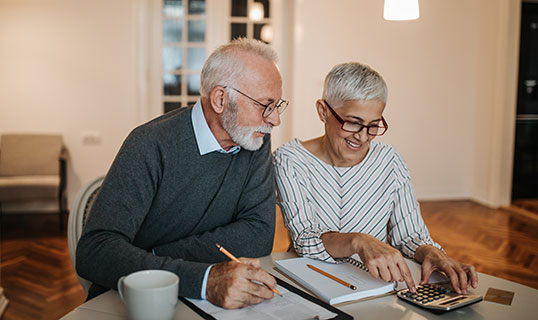 Selling your home can be a fraught experience, and it is understandable that many still believe the only path to success is via the traditional agent model.
There is another way, of course, and it's the private sales method that puts sellers in the driver's seat by giving them access to all of the resources that agents rely upon, without the middle-man cut.
At buyMyplace we have met thousands of nervous sellers who were surprised how easy it was to sell their home quickly and at a price they were happy with. They began the process believing that agents have a secret book of hidden buyers before discovering that they are just as capable — if not more — of attracting buyers.
Here are some of the basic skills you will need in order to sell without an agent — and, as you will see, it's far from complicated.
Can you do a little research?
Before you list your property for sale, you will need to understand its market worth and this is where the internet can help you. The information is not hard to come by — you can get an initial sense from comparing the sales history of similar properties in your suburb — and there are a range of ways to value your place for free. Furthermore,  if you join us at buymyplace, you'll have access to a valuation service powered by Core Logic-RP Data, which is what real estate agents use to value properties.
Can you do basic DIY?
Most houses need a little fixing to sell for the optimum price, and some people are naturally handy at home DIY. If you don't consider yourself handy, there is no need to worry as chances are there is something you can fix – whether it's hammering a loose nail or painting a ceiling. If not, perhaps someone you know can teach you a handy skill or you can turn to YouTube, which has a raft of videos showing sellers how to do everything from regrouting the bathroom to re-spraying the kitchen benchtops.

Can you clean and clear?
It might sound obvious, but a clean, uncluttered home makes a huge difference to the way potential buyers perceive your property and how much they are willing to pay for it. It's always better to aim for minimal furniture when preparing your home for sale, as it allows buyers to imagine themselves moving in. Depending on the amount of personal items and furniture you have, you may need to store some of your belongings at a storage shed or in a friend's garage until after you have sold.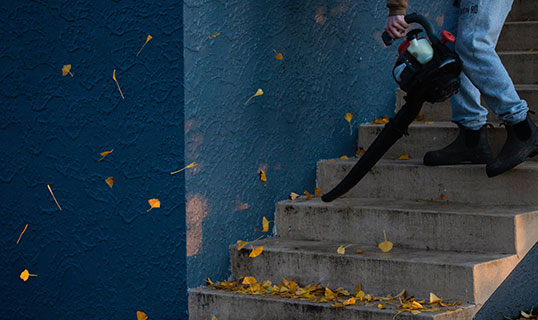 Can you take a picture and write a few words?
Marketing your property can be as simple or elaborate as you like, but it always includes the basics of photos and a property description. While we are more than happy to recommend professional photography, you can also take your own pictures if you have a decent camera and a reasonable eye. The same applies to the copywriting: if you feel confident in your written expression and are able to highlight the strengths of your own property, you may feel confident writing your own property listing.
Can you spread the word about your listing?
When you put your place up for sale, naturally you will want to tell people you know about it. Taken a step further, you can turn the news of your listing into a marketing technique by letting neighbours know you are selling via a letter drop or even through your local Facebook group. Buyers are often keen watchers of their local real estate market and can wait years for a property to become available in their ideal street or location.
Can you deal with a lawyer?
Contracts, deposits, exchanges, and settlements are all part of the necessary legal compliance of selling a home, and fortunately you can engage the services of a solicitor to do it for you. Your solicitor will be a vital ally when selling privately, informing you of the necessary documentation and process to follow, so you can concentrate on selling the home. At buyMyplace, we make it even easier for buyers by offering conveyancing and legal services through our partnership with lawlab.
Can you wait?
Not many people enjoy waiting, but the fact is that no matter how quickly your sale moves, it will involve a degree of waiting. Some 86 per cent of buyMyplace customers sold their homes in the time frame they expected, but when you are waiting to hear back on a counter-offer, minutes can feel like months and hours can feel like years. The reward in the end, however, is worth the wait.
Can you host a party?
Hosting an Open for Inspection is a lot simpler than throwing a party, but many of the elements are the same: making your home appear inviting, being an engaging host or hostess for the assembled guests, putting balloons or signage up, and answering people's questions.
Rest assured, the skills you will need to host an open for inspection are similar to the social skills you employ on a regular basis.
Can you have a conversation?
The thought of negotiating a private sale causes some people to break out in a cold sweat. The good news is it doesn't have to be this way. Negotiating is just a conversation about money in order to reach an agreed price. Furthermore, if you put a strategy in place before you go in, and you'll be negotiating like an expert in no time.
Can you pick up the phone, or fill out an online form?
The tasks and skills you need to sell privately are both simple and easy to acquire. Few require much research and most tasks can be done in a timely, cost-effective way.
However, if you still would like some help or some advice on some of the basic skills required when selling privately, you can reach out online or via the phone to property professionals.
At buyMyplace we're a one-stop-shop for all the services and support you need – just get in touch and we can point you in the right direction.