Final Step: Settlement •
Understanding the Legal Side of Selling Privately
You don't need an agent to handle the legal requirements of selling your house privately.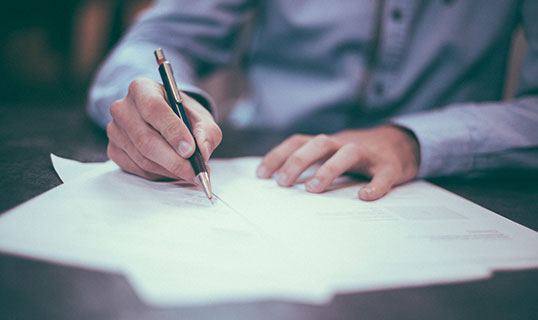 In Australia, the process of buying and selling real estate is regulated by state legislation. Whether you're selling property privately or using a traditional agent, the legal requirements of selling property is handled by conveyancers or solicitors.
In the simplest of terms, conveyancing is the legal process of transferring the ownership of real estate, either house or land, from one party to another and outlining the conditions under which this is to occur.
While the specific details differ from state to state, the common requirement is that you, the vendor, must prepare a Contract of Sale and a Vendor's Statement to hand out to interested parties.
A Contract of Sale which usually incorporates the Vendor's Statement into its terms and conditions, is a compilation of documents outlining mandatory disclosures, representations and warranties.
The specifics of a Contract of Sale for Property
A Contract of Sale is designed to give a potential buyer the full story of the home and may include information such as the price of annual rates and what comes with the property. The property sale contract encapsulates all of the agreements made between the vendor and the buyer including:
The identity of the vendor and the buyer
The address of the property
The title details
The price
The agreed deposit
The length of the settlement period
Any fixtures, fittings or chattels being sold with the property
Any special conditions, such as whether the sale is subject to the buyer obtaining finance approval by a certain date
Any other special conditions that both parties agree to.
What if I need special conditions in a contract of sale for my property?
Special conditions are a usual part of a contract of sale, whether a house sale contract or a contract for sale of land. If you need special conditions in your contract of sale, or if your buyer needs them included, reach out to your conveyancer or solicitor.
Differences between States
Some states require the Vendor's Statement to be quite extensive, providing buyers with comprehensive information about the property. However, not all states are the same.
For example, NSW and Victoria both require vendors to disclose details on council information, zoning, water and available utility connections. However, Queensland and Western Australia are less particular, leaving buyers to do their own research.
If your property is in NSW or ACT, you must have a 'Contract of Sale' prepared before your property goes live on the market. Otherwise, you'll breach NSW or ACT law and could face penalties.
If your property is in Victoria, you must provide a contract of sale with a 'Section 32 Vendor Statement' before any contracts are signed.
Holding the deposit when buying a house or other property type
The deposit is paid by the buyer to the seller when contracts are signed and exchanged at the time of sale. This, for all intents and purposes, concludes the sale of the property.
Generally, the buyer writes a cheque for the deposit amount, which is a standard 10% of the property's sale price unless otherwise agreed. Your conveyancer/ solicitor holds the deposit in a trust account until the settlement date is reached. After which, the deposit is then transferred directly to your bank account.
This is a crucial step when selling property, as it is illegal for a seller to hold a deposit in any personal or business bank accounts — even if you yourself are a conveyancer.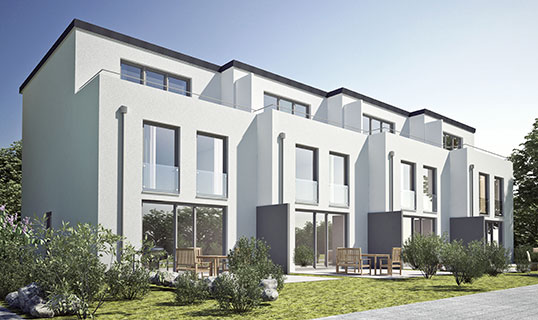 Signing the real estate sales contract is the first of two phases
Once the real estate sales contract is signed, it's time for the second phase of the legal process, which leads up to settlement.
The 'post-contract' process is slightly different in each state, but it usually includes the following:
Transfer of Land document – this document notifies the government that the property is changing hands;


Tax documents – buyers often are required to pay stamp duty on top of the purchase price. If a property's sale price is over $750,000, the vendor must lodge a capital gains tax withholding declaration;


Client Authorisation document – this document authorises your legal representative to sign documents on your behalf. This is especially important for PEXA e-conveyancing (electronic conveyancing);


Verification of Identity – these documents prove that both buyer and seller of the property have the authority to do so (cross-check of identification against paperwork and government documentation);


Property rate adjustments – the purpose of these documents are to divide the rates (usually council and water) for the time that each party owns/ will own the property. They identify any debts outstanding on the property (land tax, certain utility connection agreements, etc) so that buyers have a clean slate upon settlement.
Engage some experts that can help you
Just because someone is buying a house from a private seller, doesn't mean you shouldn't engage an expert to help with the legal side of selling privately.
It's critical that Contracts of Sale for property, Vendor's Statements and Section 32 in Victoria are prepared in accordance with the relevant legal requirements.  We strongly recommend you do not undertake the legal requirements of selling privately yourself.  And since your buyer is buying a house privately, we recommend they have their own professional legal representation too, to help things go smoothly and to protect both parties.
The team at buymyplace have partnered with a national conveyancing firm, lawlab, to offer our customers a one-stop-shop legal service when they sell their home. lawlab will not only look after our sellers' Contract of Sale, Vendors Statements and Section 32, but also manage the settlement process and relevant documentation. They have experienced conveyancers across the nation, and the lawlab team are experts in the respective laws of each state.
When do I need my Contract for Sale of my Property?
Having a completed property Contract of Sale at your Open for Inspections is highly recommended.   In fact, in NSW and ACT, it is mandatory to have your Contract of Sale before listing your property for sale.
Regardless of where you are selling, we strongly recommend you have your Contract of Sale before you list, or at the very least, before your first open for inspection.  Imagine receiving an offer at your first open home and being without a contract to sell.
Can I use an old contract?
Every property sale is unique, so it's vital to have a new contract prepared each time a property is sold. This ensures that the information contained within the contract is correct, up to date, and relevant to your sale. This is important because if the contract's information is false, a buyer may have grounds to terminate the sale, even if they have already signed on the dotted line.  So it's best to get a new contract, rather than dusting off that old house contract.
Your conveyancer will be informed, but it's worth prompting them to ensure they are aware of any changes made by local governing authorities that may affect the sale of your property.