Selling Privately: Explained •
Sell Your Home Like a Professional Agent
Selling your property privately doesn't mean you can't do it professionally.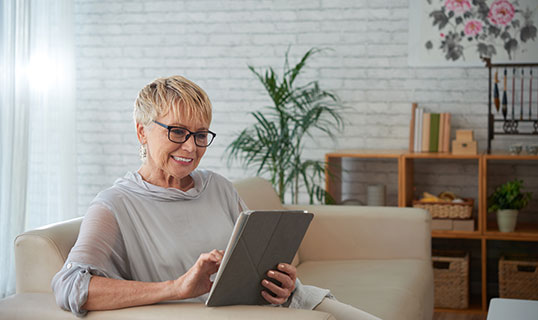 You're about to embark on an extremely rewarding journey. By selling your house privately, and communicating with buyers directly, you're removing the middleman and taking charge of your most valuable asset.
When partnering with buymyplace, you will be given the tools and support you need to sell your property like a true professional. You will have access to the same advertising avenues as agents do, but this time you'll be in control of the entire process with our consistent and informed guidance along the way.
Once the sale is completed, you'll have saved thousands of dollars in agent commission and marketing fees, giving you a head start when moving on to your next property purchase.
You are well qualified to sell your own home because you know it intimately, and this natural expertise, combined with a professional approach, will help result in a successful sale. In fact, the more professional you are, the more likely you are to impress buyers with your knowledge and know-how.
Professional Tip 1: Choose Your Sales Method
The first thing you'll need to consider when listing your home is how quickly you need to sell it. Is it urgent or are you comfortable with a standard sales period? On average, a buymyplace property sells within the market average of up to 90 days.
If you're in a rush, you may want to consider selling by auction, as the nature of auctions creates a heightened sense of urgency among buyers and you're more likely to sell by a specific date.
If you're not in a hurry, it is best to use the traditional private sales method. We've created a selection of marketing campaigns that you can choose to suit the level of professional help you require. You can even curate your own campaign with add-ons and exclusions, to suit your specific needs.
Professional Tip 2: Set Realistic Expectations
Accurately valuing your own home is vital in order for it to sell within a reasonable time frame. To achieve this, sellers must remove the emotion from the process and look at their property's value from an objective stand-point.
Buyers and sellers alike find it extremely frustrating when properties are under- or over-quoted. Take the time to determine a fair and realistic sale price for your property before it hits the market. As most people tend to overestimate their home's value, we suggest sellers come up with a figure they think their home is worth at the outset, and then take off 10 per cent for a more accurate estimate.
There are plenty of free online resources available to help you conduct research on what similar properties are worth in your area.
Even better, you can request a custom Comparative Market Analysis report, powered by Core Logic. Your report will provide you with a free data-driven, online property appraisal and real-time market insights to help you make informed decisions. Click here to request your custom report.
On-the-ground research is another way to gauge how to price your property for sale. Do your research and find out which properties are currently on the market in your area and what price they are quoting. Attend a few local Open for Inspections to find out how much interest there is and listen to what people say about the price.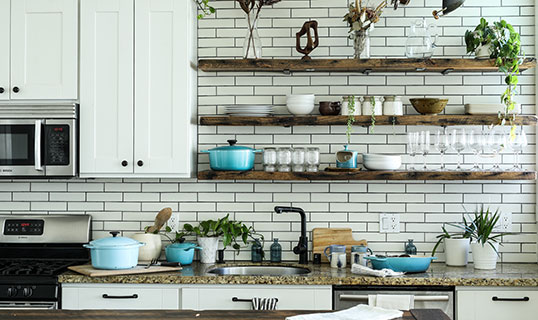 Professional tip 3: Prepare and plan
The best advice we can give you is to think like a buyer. If you're selling a home, it's likely you're looking to buy one, too. Take a few moments to reflect on what standard you expect from Open for Inspections — consider everything from cleanliness and styling to the presentation of the agent who takes you through the home.
When preparing your home for sale, your goal should be to highlight the home in its most flattering light. While you don't want your home to look 'professional', you certainly want to take a professional approach to making it appear homely and inviting. This, of course, includes a thorough clean of the property as well as interior styling, such as new cushions and throws.
Most of the preparations should be done before your property's photoshoot, since your online listing is where the majority of your buyers will find you. It will save you vital time, too, when preparing to host Open for Inspections as all you will need to do before each open house is conduct a quick tidy.
Professional tip 4: Negotiate Your Sale
We understand negotiating the price of your home can seem daunting. However, if you prepare yourself in advance, and keep a professional demeanour, the process can be simple and stress-free. Try as much as possible to see the negotiations as a business transaction to keep the emotion out of the process.
Take time to reflect on the absolute lowest price you'll accept, and don't be afraid to politely decline those offers that fall short. It's also good practice to think of your responses to some of the questions buyers may ask, such as 'How long is the settlement period?' or 'Why is your property priced higher than the one down the street?' Or even 'Why are you moving from such a great house?'
Have confidence in your ability to have these conversations, and most importantly maintain respect for every potential buyer who walks in your home.
After all, negotiating isn't about arguing or disputing, it's about coming to an agreement. Remember, too, that selling privately with buyMyplace means you are working in a partnership with our property experts who are here to help you every step of the way.
The settlement phase
Now that you have found your buyer, it's time to focus on settlement.
The settlement period is the final stage of the process, when both you and your buyer officially exchange ownership of the property and hand over the keys.
Before settlement is official, your buyer may be entitled to a final inspection, which usually takes place within seven days of your settlement date. Be aware that this is their final opportunity to ensure your property is in fair condition before signing on the dotted line. If they find an issue that needs last-minute fixing, be prompt in resolving the matter.
Once settlement passes successfully, you can let the celebrations begin, having joined the ranks of thousands of other Australians who have successfully sold privately and on their terms.